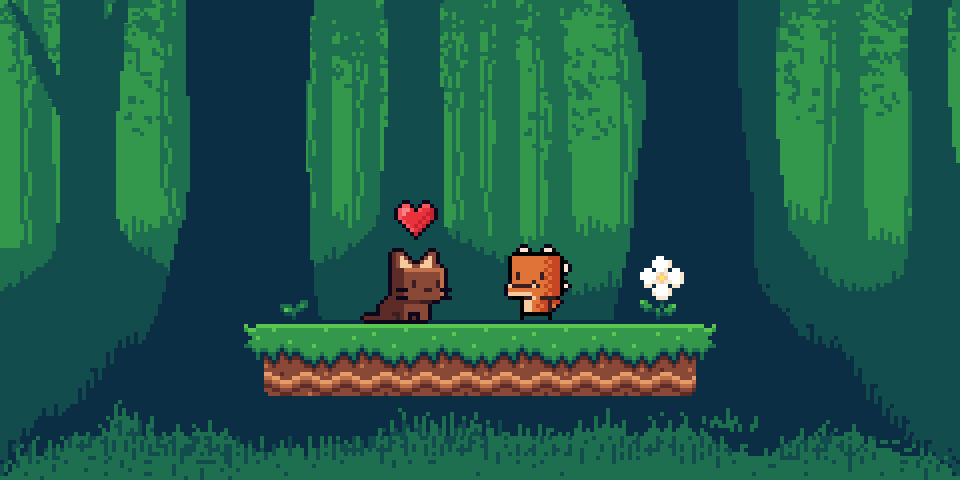 Baby Dino Adventures 🍼
[UPDATE] v39 - levelSelect(), inputSelect() and 3 level fixes
---
In this new version 39 of Baby Dino, I fixed following issues thanks to Vimlark's post:

[FIXED] Some wall collision issues on following levels:

[FIXED] If you switch level, controls were sometimes disabled;
[FIXED] Vimlark issues (https://itch.io/t/355473/in-progress-03-issue-2-possible-bugs-and-feedback#post-623550):


Level 13 - Wrong total box number... It should be 14 instead of 10 previously;
Level 14 — Redesigned its start, and end (2 screenshots);
Level 15 - Redesigned area of some hidden boxes (1 screenshot);

[NEW] Added a select box on Pause menu to allow switching Input type. Possible values are: Keyboard, Gamepad, or Touch (for touch devices, ofc);
Have fun, guys.
Files
BabyDino39 - Pre-Alpha.zip
660 kB
Dec 13, 2018
Get Baby Dino Adventures 🍼