Flexible Frosty - GBJAM 8
v17 - Post-jam update, and Gamepad support
---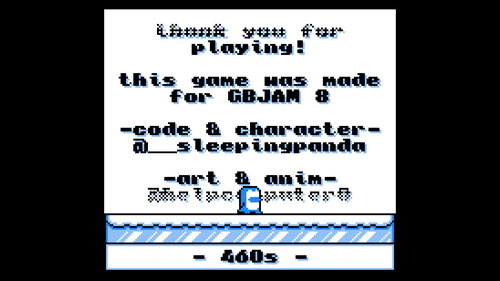 Hey, fellow penguins!
Rating period of the GBJAM 8 has ended, and guess what?
Flexible Frosty got the 4th place over a total of 267 entries!!
That's insane!
Adam (@helpcomputer0), Mickael (@BlumMickael), and I would like to take this moment to thank you all for your kind comments, and for playing our little puzzle game. It means a lot to us, really. ♥
As promised, we just uploaded an update containing a few enhancements, and bug fixes.
Nothing really much important expect we added Gamepad support as people requested it during the jam.
We also enlarged fishes collisions so it is now easier to catch/eat them. Full change list below.

v17 changes list:
Added gamepad support to the game:

Move Left: Left direction pad
Move Right: Right direction pad
Eat a fish: A
Throw a fish: X
Enter a door: Up direction pad, or Y
Restart current level: B
Pause/Unpause game: Start

Collision polygon of fishes is 2x bigger. It should be easier to eat them now.
Edited level 9 so that flag animation is visible
Added author credits to title screen
Oh, and yeah one last thing!
I tried to complete our game, and here is my best time: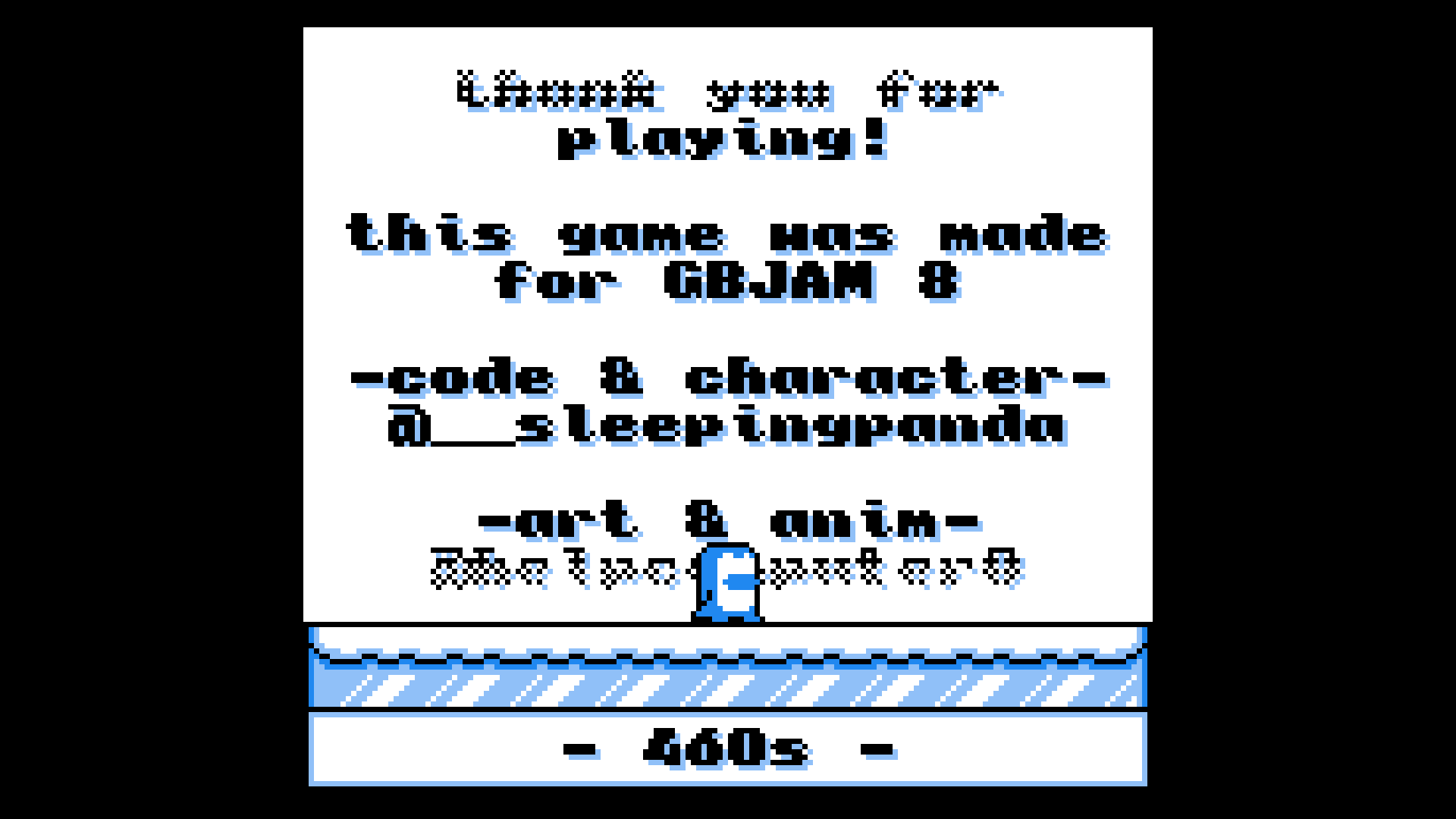 I died a couple of time, so I guess it is possible to do better.
Please, feel free to share your time as well.

Thank you for reading this far, and see you next time little Frosty!
— Antoine, aka SleepingPanda
Files
FlexibleFrosty_v17_postJamUpdate
Play in browser
Sep 15, 2020