Moki, the Monster Kid - GBCompo23
[in development, but you can already play chapter one]
Play as Moki, a monster kid, who would like to go to school and follow the most normal education like humans do.
This is a story driven top-down RPG where your choices matter. I did not get enough time to do as much as I would so you can consider this jam version as chapter one.
About
This is a real GameBoy game that I have been working on during the GBCompo23 game jam during this summer. Theme was "You are the monster".
This game is about racism towards people who are different. I spent a lot of time writing down dialogs and other texts so if you are interested in the story I'm trying to tel with this game, I would suggest you to interact with as much background objects as possible.
There are also collectibles to find. These are alternative and so not mandatory. Actually there are total of 5 collectibles to find. You can press Enter or Start button to view collectibles you got or did not get yet.
It is supposed to be a cute, no violence, life lessons kind of game.
I'm running out of time so I'm releasing this early prototype. Again, this version can be seen as a chapter one - which means I may release some more updates after the jam or later in the future. With a few more chapters to close the story if people like it and find interests in this kind of game.
Please, if you enjoyed the game let me know and make sure to tell me which choices you made. ♥
— Antoine, aka SleepingPanda
Controls
Keyboard (QWERTY)
Move
WASD, or arrow keys
Interact
Alt, j, or x
Show collectibles
Enter
Keyboard (AZERTY)
| | |
| --- | --- |
| Move | ZQSD, or arrow keys |
| Interact | Alt, j or x |
| Show collectibles | Enter |
Gamepad (any)
| | |
| --- | --- |
| Move | Dpad |
| Interact | Button B * |
| Show collectibles | Start * |
*Following a Xbox gamepad layout, but any gamepad should work accordingly.

Touch screens
| | |
| --- | --- |
| Move | Touch & hold dpad arrow keys |
| Interact | Button A |
| Show collectibles | Start |
Credits
Code, Art: Antoine Guédès, @__sleepingpanda
OST: felix.rodent, felixrodent.itch.io
SFX: Yogi (Tronimal), @yogi_tronimal
Color palette: Pink Brown GB, by @PolinoVodno
Tools:
Special thanks to:
| | |
| --- | --- |
| Updated | 15 days ago |
| Published | 18 days ago |
| Status | In development |
| Platforms | HTML5 |
| Rating | |
| Author | Sleeping Panda |
| Genre | Adventure, Role Playing |
| Made with | GB Studio, Aseprite |
| Tags | Cute, Game Boy, Game Boy ROM, Meaningful Choices, Monsters, Pixel Art, Top-Down, Top Down Adventure |
| Average session | About a half-hour |
| Languages | English |
| Inputs | Keyboard, Xbox controller, Gamepad (any), Touchscreen, Smartphone, Playstation controller |
| Accessibility | Color-blind friendly, Subtitles, High-contrast |
Download
Click download now to get access to the following files:
moki007_jam.pocket
256 kB
Comments
Log in with itch.io to leave a comment.
The title screen is my favorite part because it just looks sooo smooth
Thank you for playing and for your good vibes, Max! Good luck with the Wink's KS campaign! 🤞👊😎
This is adorable :) I picked the options to fit in. Anyway, I hope to find out what happens in class, and also the test after school! (I don't think Arthur's sister likes me :P)

If Arthur's sister seems to not like you it means you lied and said you're not a monster, haha. 😄
Well, thank you very much for playing and leaving a comment here. I don't know yet when, but I plan to work on next chapters for the game in the future. Keep an eye here. When I do, I'll make sure to post updates.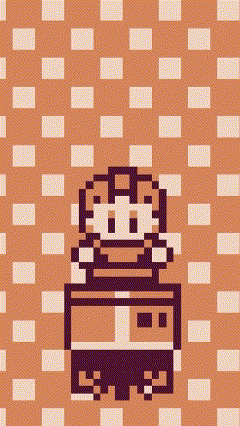 Thank you for sharing this short, truly relatable light story.
As someone who grew up as an outsider in a pretty homogeneous place, this really invoked some feels, plus it is nice when a game has a good lesson.
Thank you for playing, for sharing your thoughts, and sharing this part of your life! That's very much appreciated. 🥰
I was born in France, and grew up in Belgium since I'm 3 years old. All my childhood has been "Hey, Frenchy!" when I'm in Belgium and "Hey, Fries!" when I'm in France.
I can not really complain as I had good friends and good moments overall, but as a kid it was sometimes hard to know which country I'm really part of. Today, I'm okay. My friends, family, and work are in Belgium and I love that country. France will always have that special part in my heart. That's who I'm today.
Also later, and I mean a few years ago, I got that fire accident that changed my whole life. Long story short, my family are fine today. But when I get out of the hospital, I had to deal with people's view of physical differences, mostly regarding my burns and scars. Still the case today, but way less often hopefully for me because I healed very well and I got lucky somehow.
All these things inspired me, and when I saw the theme "You are the monster" I directly thought I could tell a story with that. A story about differences. Physical and cultural differences. A story about open-mindedness and acceptance of others. Two topics that speak to me. Two valors that matter to me.
I hope invoked feels where good, and again thank you very much for passing by here. 💖

No worries, and I am glad to have done so :D The feelings were wholesome, nostalgic and good, with a spoonful of existential contemplation about the nature of humanity 😅😂
I feel like I can really relate to that sort of thing from my own youth as well. For me, it was being born and raised in a very homogenous part of the Southern US with parents who had migrated here in their teens from two separate parts of Latin America.
For the majority of my upbringing, the place I lived had very few people who looked like me, particularly other kids. Even my name was plainly foreign and made all introductions obvious of my being out of the norm. My parents, who both were near fluent with English as a second language, out of concern for skewing my English with a Latin accent, decided not to teach me Spanish in hopes of minimizing future discrimination/bias/bullying (intentional or not). This worked out and my accent is indeed quite American, for what ever that is worth because, paradoxically, this had the knock on effect of alienating me from my own extended family (most of whom lived far away) and ultimately their culture/heritage 😵. Also, not having an accent, didn't spare me the low-hanging fruit that my name and looks still presented, lol. So I still dealt with my fair share of bullying, teasing, and near daily inappropriate/uninvited humor/insults regarding my ethnic background.
Fortunately for me, I was fortunate to have a good support network of close friends and immediate family too. My parents taught me the profoundly useful soft skills of patience, charisma and empathy. I quickly learned early on to understand the majority of it was from lack of understanding, parroting and people projecting their own fears/pain. Growing up, I managed to do quite well socially despite my defacto outsider status in that place. Regardless of that, underneath it all, I think I carried a similar feeling to: "but as a kid it was sometimes hard to know which country I'm really part of." , For me, it was a kind of liminal feeling, like being on the outside looking in, it's hard to put to words.
The reality is people have literally told me that I (and people like me) are not welcome/wanted here to my face, and with certain cruel ideas about my inherited cultural identity common in the pop culture (to this day), the journey to feeling like I am part of the country I was born in has been a weird one.
I won't get in the weeds about the state of things where I live now, but as it stands there has been a fair bit going on to stir up that feeling from my youth again, lol.

"A story about differences. Physical and cultural differences. A story about open-mindedness and acceptance of others." is the sort of story that this world can not get enough of, I really do believe in the idea of art and software development that can really help create meaningful growth in people. As a kid, a boon available to my latch key upbringing were cartoons and sometimes games with these sorts of themes/lessons. This sort of art can help people build bridges across certain gaps and is an awesome route to pursue. The story your game tells is one well worth repeating!
Thank you for sharing your story too and for being so awesome as to take your experiences with adversity and create something good for the world 🙏