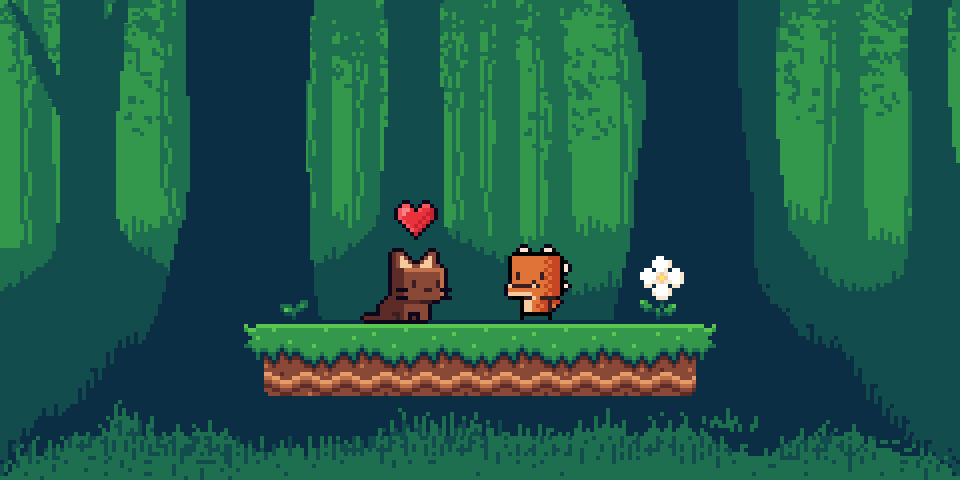 Baby Dino (Old Prototype)
Weekly Update #16 - Overworld map preview
---
I'm very sorry for the lack of updates here..
I must say I prefer spend my time on developing the game.
Well, I share weekly updates too on my Twitter account, but I'll try to keep my Itchio page updated as well.
So, I've been working on the level selection stuff, which I call it Overworld Map (see attached YT video).
You'll probably notice some reference of old games like Yoshi's Island or Super Mario Bros 2/3. This is fairly intended since I really loved those games.
I'm using the endesga-32 color palette with 16x16 pixel tiles.
Ofcourse, this is till work in progress...
I recently added the camera system, and I improved the world 1 tilemap with some more decorations, bridges, etc.. Following suggestions you sent me over Twitter and Instagram.
I still have to finish the overall look and feel of the overworld map, and add animations.
The World 1 overworld map will be splitted into 4 parts with 10 levels each.

I'll share some more soon!
Cheers! ✌🏼
P.S.: I must say thanks to Mateus Ferreira for his latest Patreon post which helped me quickly set up clouds behavior. It's helpful to look at how other gamedevs build stuff. If you have just 5min, consider check his work:
• https://www.youtube.com/channel/UCSW2YLodIsyDjOFFFdH-KPQ
• https://www.patreon.com/mateussales
Get Baby Dino (Old Prototype)