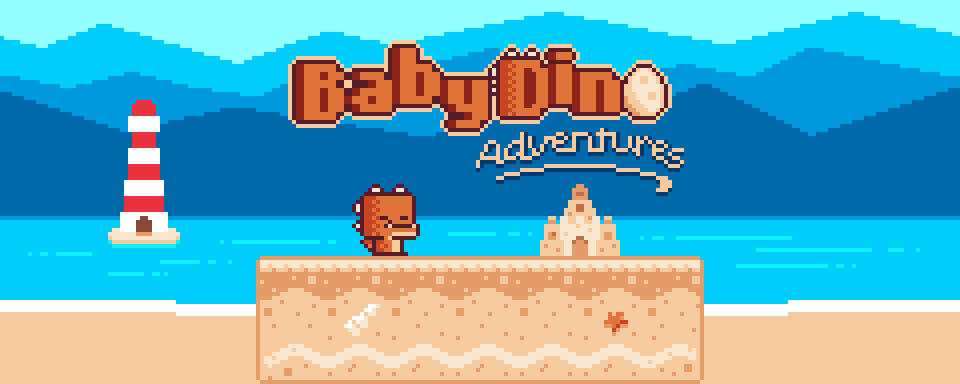 Baby Dino Adventures (Early Access)
Another patch note for version 122 which fixes two important glitches reported by EvilPenguinKing from our Discord community and a couple of English typos.
Bug fixes:
If multiple ladders/vines are aside each others (as seen in Beach - Level 18), Baby Dino would sometimes bounce off unexpectedly.

When you get hit while on a ladder, you get stuck on the ladder. You can move up and down the ladder just fine but you can't leave the ladder. Issue fixed.

Thank you for reading and for your amazing support,
- Antoine G.

A very big thanks to our patrons for their amazing support:
And also to our Discord community for their precious help!

Here are a few ways to get in touch:
Files
BabyDinoAdventures122-4_linux.zip
205 MB
Apr 26, 2021
BabyDinoAdventures122-4_mac.zip
121 MB
Apr 26, 2021
BabyDinoAdventures122-4_win.zip
169 MB
Apr 26, 2021
Get Baby Dino Adventures (Early Access)